Whether you're visiting Istanbul for the first time, or you're an inhabitant of the city, the Grand Bazaar's magical atmosphere is sure to carry you away, once you set your foot inside the world's first ever shopping mall. How this old market blends Turkish hospitality, Ottoman culture, and Islamic architecture is perhaps the most fascinating thing about it. Combined, the end result of these three features is a sprawling, labyrinthine structure that everyone admires to visit.
Things to See or Buy
The glamourous jewellery is one of the things that will get your heart beating faster once you step your foot in this oldest mall. We cannot mention jewellery and forget Shalabi, one of the greatest jewellers to ever live. His family business, run by the fourth generation jeweller by the name Pol Shalabi, is in this mall. You will find all sorts of gorgeous antiques and jewels here. Along with fascinating antique silver and porcelain pieces, Shalabi boasts a variety of Art Deco and Ottoman jewellery collection. Whether you will be walking away with a piece or not, a brief chat with Pol is a reason good enough to visit the store.
Carpet shops are another thing that stands out in the Grand Bazaar, with Dhoku being perhaps the most interesting shop of them all. Dhoku blends traditional and contemporary tou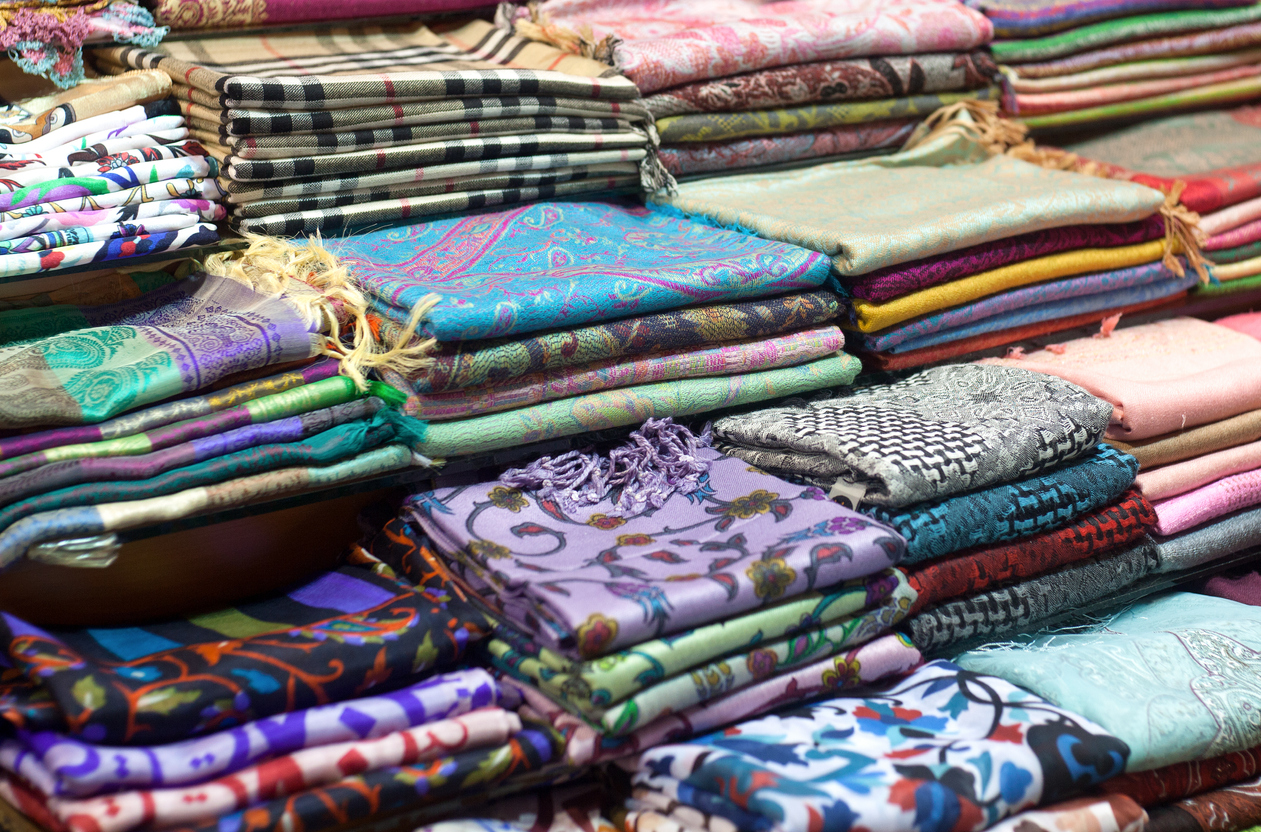 ches to bring a breathtaking look to your interior design. Yes, the shop represents modern trends while remaining true to its roots. The carpets here are made from pure wool, which is spun manually, by Anatolians.
Reflecting Ottoman and Seljuk culture are the Iznik tiles and ceramics, which you will find in plenty in the Grand Bazaar. Their exquisite details and bold colours are clearly a feast for your eyes. Iznik products are mainly made from quartz, the raw material that shares the same quality with the Topkapi Palace tiles.
If you're looking for anything textile, Sivasli Yazmaci is to be found in this market. Packed with cloths, this narrow store looks like a fabric Pantone catalogue. The textures, embroideries, and pattern choices at Sivasli Yazmaci are huge. Another cloth brand that you will want to look at is Yazzma. It has been proudly in existence in the big structure for at least 16 years. Here, you will find hand-knit work that very much brings Ikat patterns to life. You will also find bedspreads, lampshades, and pillow cases in this store.
Looking for a special scarf or shawl? Ottoamano is just as good. Since 1983, the shop has been operating in the bazaar. This alone speaks volumes about its sales. Whether you want modern- or ethnic-styled handcrafted garments, you will find them all here, well orchestrated in harmony.