Whether you are travelling for work and business purposes or for pleasure, it is tourism, and you are a tourist. In a broader perspective, tourism is the practice of keeping the tourists engaged in travelling, entertainment, and other related activities. Tourism can either be nationwide or on an international level.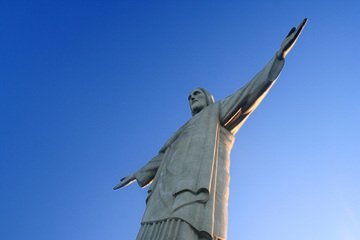 Types of Tourism
There isn't just one particular type of tourism, as it is a vast practice, and currently many forms are available which may include, but are not limited to, adventure travel, atomic tourism, bicycle tourism, cultural tourism, ecotourism, geotourism, industrial tourism, medical tourism, rural tourism, sex tourism, space tourism, and railroad tourism.
Types Elaborated
Let's discuss a few important types of tourism here so that you get the idea of what it is broadly about. One of the most recent and under construction sector of the industry is space tourism, where you choose space travel for either leisure, business or recreational purposes. As the name suggests, ecotourism is a type of tourism which allows you to visit and explore undisturbed natural areas. It is all about saving the environment, spreading awareness and contributing your bit to the conservation of nature and natural resources. Sex tourism may seem weird to people who have never heard about it before, but it does exist. In this case, tourists visit different regions for the purpose of sexual activity, which is mostly a commercial sexual relationship between local prostitutes of an area and the tourists.
A Travellers Companion
This section is primarily for people who haven't travelled much, and wonder what the prerequisites for a perfect tour are. To make your journey feel like a tour, and not a responsibility, here's what you should be taking with you, and what you'll need to keep at home. This is going to be the ultimate travel packing checklist for you and your companions. The first and foremost thing that you should be doing is to buy yourself wheeled luggage of any type, but with a genuine warranty, and of the size that doesn't count as too bulky or too light.
You should be packing your items as dictated by the destination you're about to visit. Don't forget to pack clothes as per the weather conditions of your touring destination. If the place has many beaches, you'll probably need to pack your swimming gear, and likewise, pack everything according to the activities that you've planned to do on tour. Not everyone feels at home with a new place, especially people who have some sort of medical condition, which is why you will need to pack all the prescriptions you need, a first aid kit and other medical items. You can also get live GP appointments at livi medical on the go right from your smartphone. Don't forget your travel documents such as a passport when you go and enjoy touring.